CERTIFIED INSTRUCTORS: AMERICA
Ron Lavin,
MA, Founder & Director,  845-878-5165
ronlavinny@gmail.com
184 Todd Hill Rd., Lagrangeville, NY 12540
Ron is the Founder and Director of One Light Healing Touch, an International Energy Healing and Mystery School, which he founded in 1996. The schools are in the US and Germany.  His private healing practice and spiritual consulting includes in-person and distance healing sessions with people around the world.  See "
Energy Healing Sessions
."  He currently serves as a guest lecturer in Penny Lavin's schools, and the Masters.  Ron is a renowned spiritual healer and gifted psychic with over 35 years of experience. His background includes training at the Berkeley Psychic Institute, work with many contemporary metaphysical healers, teachers, and Shamans, in addition to following his own Spiritual Guidance since childhood.  
See his bio for details
.   
OLHT1.com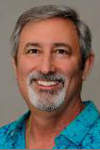 Penny Price Lavin
  845-878-5165  •  Assoc. Director, OLHT
pennylavin@gmail.com
184 Todd Hill Rd., Lagrangeville, NY 12540
Penny has been an OLHT Instructor since 2006, and also heads and teaches the Instructor Training Program.  She has a private energy healing practice in Lagrangeville, NY.  Penny has been a life-long spiritual seeker and has studied energy medicine, mind-body techniques, Reiki, Shamanic practices, mental imagery, and spiritual studies. She has practiced energy medicine since 1985 and she has presented OLHT at numerous NY Centers, including Wainwright House.  "The Basic Training with Penny far exceeded my expectations! I have been to many schools and have been helped by many teachers, and I don't say things like this lightly…I am honored to be a student of yours." – Ronnie F., 2018. "Penny has profound soul power. I sensed she could feel, see and understand many things about me, even those that I am not yet aware of."- A. J., 2018. "I attending the Basic Training with Penny in LA. She is a master Instructor, and her intention catapults the energy healings, enabling the students to become more proficient healers!"- Julie C., 2018.   "Penny is a skilled healer and wonderful Instructor. She is psychic, wise, and has a charming sense of humor." – Lena M., 2018.  Penny is also an award-winning filmmaker. Her Telly-winning documentary,
THE HEALING FIELD – Exploring Energy and Consciousness, 
features Ron Lavin, Bruce Lipton and more. It can be seen on Amazon, Gaia.com, and PBS. See her media website 
pennypricemedia.com. 
  Penny's book on the  documentary should be available in 2019. Contact Penny if you'd like to be notified when it's released.  (Pennylavin@gmail.com)    • 
OLHT1.com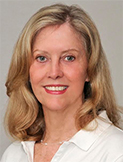 Sharon has had a private OLHT energy healing practice in Rhinebeck, NY since 2008.  She and Karen Ransom co-teach the OLHT Basic training in Rhinebeck. Sharon is also a Bach Flower and Essential Oil Practitioner and over the years has studied various Holistic Therapies in her home country of England. "I attended a workshop taught by Sharon and Karen and I was impressed by the caliber of the teaching and their professionalism and kindness." – Joanna Dupee
6384 Mill Street (Route 9) Rhinebeck, NY 12572
Karen has had a private OLHT energy healing practice in Rhinebeck, NY since 2008.  She and Sharon Johnston co-teach the OLHT Basic Training in Rhinebeck. Karen is also a licensed massage therapist, a Bowen Therapy and Bach Flower Practitioner, has taught Hatha Yoga and meditation, and has practiced various healing modalities for more than 40 years.   
www.rhinebeckbowenwork.com