CERTIFIED INSTRUCTORS: AMERICA
Ron Lavin,
MA, Founder & Director,  845-878-5165
ronlavinny@gmail.com
184 Todd Hill Rd., Lagrangeville, NY 12540.
Ron is the Founder and Director of One Light Healing Touch, an International Energy Healing and Mystery School, and is a renowned spiritual healer and gifted psychic with over 35 years of experience. His background includes training at the Berkeley Psychic Institute, work with many contemporary metaphysical healers, teachers, Shamans and gifted and selfless mentors, in addition to following his own Spiritual Guidance since childhood. His private practice includes in-person and distance healing sessions, as well as psychic counseling. "Ron is one of the most gifted instructors I've ever worked with. I will always feel grateful for what I learned, how I developed personally, and as a healer during all my OLHT programs."- Tom F.  (Tomfrenchpathways.com)     
OLHT1.com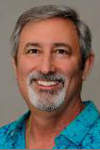 Penny Price Lavin
  845-878-5165
pennylavin@gmail.com
184 Todd Hill Rd., Lagrangeville, NY 12540
Penny has a private energy healing practice in Lagrangeville, NY. She has been a life-long spiritual seeker and has studied energy medicine, mind-body techniques, Shamanic practices, mental imagery, and spiritual studies. She has practiced energy medicine since 1985. Penny has presented ONE LIGHT HEALING TOUCH at Rowe, Wainwright House, The Learning Annex and more. "Penny is a great teacher. In the Day of Healing workshop, she guided me to access the wonderful ethereal realm within myself. My energy continues to open up after that one workshop!"- Equinox M. "Penny is a lovely soul and is an accomplished and loving Instructor."- Darlene J. "Penny is a skilled healer and has "x-ray vision"." – James K. "Words can't express the depth of my gratitude for the Basic Training with Penny and Ron Lavin. The school enabled my soul's journey to truly heal and move forward."- Pamela Y.
Penny is also an award-winning filmmaker where she is known professonially as Penny Price. Her latest documentary,
THE HEALING FIELD – Exploring Energy and Consciousness, 
features Ron Lavin, Bruce Lipton, Lynne McTaggart, Kenneth Cohen, Jerry Epstein, Candace Pert, Beverly Rubik, among others.  (See
pennypricemedia.com
)  • 
OLHT1.com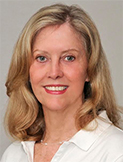 Mike Cotayo 347-678-6287
info@healingourparts.com
New York, NY 10032
Mike has a private energy healing practice in New York City, where he has been working with energy healing since the age of 13. He is a formally trained Gestalt psychotherapist, who combines his psychotherapy practice with his healing work and his Medical Intuition. "Mike is a gifted light-worker and a powerful psychic."- Sydney.  "I really enjoyed your workshop. Thank you for helping me connect with my intuitive side. You are a great teacher."- Rob, NYC   www.healingourparts.com

Sharon Johnston
845-876-5233
sharonfj21@frontiernet.net
6384 Mill Street (Route 9) Rhinebeck, NY 12572
Sharon has a private energy healing practice in Rhinebeck NY, where she has been practicing One Light Healing Touch since 2006. Sharon and Karen Ransom co-teach the Rhinebeck School. Sharon is also a Bach Flower and Essential Oil Practitioner and over the years has studied various Holistic Therapies in her home country of England.  "I attended a workshop taught by Sharon and Karen and I was impressed by the caliber of the teaching and their professionalism and kindness." – Joanna Dupee
6384 Mill Street (Route 9) Rhinebeck, NY 12572
Karen has a private energy healing practice in Rhinebeck, NY. Karen and Sharon Johnston co-teach the Rhinebeck School. Karen is also a licensed massage therapist, a Bowen Therapy and Bach Flower Practitioner, has taught Hatha Yoga and meditation, and has practiced various healing modalities for more than 40 years.
www.rhinebeckbowenwork.com