CERTIFIED INSTRUCTORS: AMERICA
Ron Lavin,
MA, Founder & Director,  845-878-5165
ronlavinny@gmail.com
184 Todd Hill Rd., Lagrangeville, NY 12540
Ron is the Founder and Director of One Light Healing Touch, an International Energy Healing and Mystery School, which he founded in 1996.  He currently serves as a guest lecturer in Penny Lavin's schools, and the Masters.  Ron is a renowned spiritual healer and gifted psychic with over 35 years of experience. His background includes training at the Berkeley Psychic Institute, work with many contemporary metaphysical healers, teachers, and Shamans, in addition to following his own Spiritual Guidance since childhood.  See his "Bio" and "Energy healing sessions" for details. 
OLHT1.com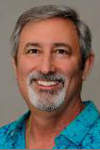 Penny Price Lavin,
Assoc. Director
, 
 845-878-5165
pennylavin@gmail.com
184 Todd Hill Rd., Lagrangeville, NY 12540
Penny is an Instructor/Practitioner, and has private energy healing practice in Lagrangeville, NY. She has been a life-long spiritual seeker, and has studied energy medicine, mind-body techniques, Reiki, Shamanic practices, mental imagery, and spiritual studies. She has practiced energy medicine since 1985, and has presented OLHT at numerous NY Centers. "I attending the Basic Training with Penny in LA. She is a master Instructor, and her intention catapults the energy healings, enabling the students to become more proficient healers!"- Julie C., 2018.  "Penny is a skilled healer and wonderful Instructor. She is psychic, wise, and has a charming sense of humor." – Lena M., 2018. "Penny has profound soul power. I sensed she could feel, see and understand many things about me, even those that I am not yet aware of."- A. J., 2018.
Penny is also an award-winning filmmaker. Her Telly-winning documentary,
THE HEALING FIELD: Exploring Energy and Consciousness, 
features renowned experts, including Ron Lavin, Bruce Lipton and many more. 
(See Products)
Penny's book based on the documentary is called
THE HEALING FIELD: Exceptional Healing Practices To Change Your Life.
It is available on Amazon in print and ebook formats. (Released Feb. 2020)   pennypricemedia.com • 
OLHT1.com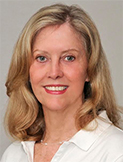 Sharon is an Instructor/Practitioner and has had a private energy healing practice in Rhinebeck, NY since 2008.  Sharon is also a Bach Flower and Essential Oil Practitioner and over the years has studied various Holistic Therapies in her home country of England. "I attended a workshop taught by Sharon and I was impressed by the caliber of the teaching and her professionalism and kindness." – Joanna Dupee
Julia is an Instructor/Practitioner has been working with energy healing since 2011. She has a private practice in Salt Lake City where she weaves together OLHT energy healing and therapeutic yoga. She is also a yoga therapist and yoga festival producer.  freetobefree.com

Lyn is an Instructor/Practitioner and has been working with energy healing since 2012. She has a private practice in Indianapolis, where she blends OLHT energy healing and sound work in her practice. Lyn is also fluent in Spanish.  lynmcguffeyhealing.com