ONE LIGHT HEALING TOUCH – Energy Healing Sessions
FOR HEALING SESSIONS WITH RON LAVIN, MA., IN-PERSON OR AT A DISTANCE.   1-hr. sessions are $200.  
For a Distant Healing: Please send in your $200 payment by credit card on the website, as instructed below; and send Ron an email at: ronlavinny@gmail.com. stating your issues of concern and a photo of yourself; and give your location and time zone; and let him know if you're available weekdays or weekends. Session are typically in the morning EST. When Ron receives your payment and material, he will respond to you within 7 days. Sessions are scheduled within two to three weeks.
Fees are payable by credit card at OLHT1.com. Go to "Services," Click "Online Payment," then click on "the Paypal icon" and follow the prompts. Fees may also be made by mailing a check to: Ron Lavin 184 Todd Hill Rd. Lagrangeville, NY 12540. (Checks should be payable to Ron Lavin.)
For an In-person session: In advance of the session, please email Ron at: ronlavinny@gmail.com.  and state your issues of concern, and if you're available weekdays or weekends in the morning EST. Fees are payable in advance by credit card, or at the session by check.  Ron Lavin can be reached at  845-878-5165.
DISTANCE-HEALING SESSION TESTIMONIALS for RON LAVIN, MA.
"Thank you so much. I actually feel better already. I felt heat on my right arm and mid-body early in the session. It felt like it was moving in a wave. After the session, my daughter came to ask me for help. I didn't feel that dread, tiredness, and my mind actually worked. I'm so excited. My mind WORKS! I'm not in a confused, exhausted, overwhelmed fog. I've been helping her for 2 hours and I'm still alert. Thank You so much!"   – Leslie S., Jan. 2, 2018
"During the session I released fear, doubt, self-criticism, pain, inflammation and forgave others and myself, and released negative energies. I saw a vortex of swirling light "sweep" the body, head to toe, cleaning all muscles and organs!   The Light of Spirit filled the void and I sensed & felt health & vitality and claimed wellness. A layer of doubt and uncertainly is gone! I bathed in the light and felt a sense of love.  Thank you for sharing the healing gift. "- Eduardo R., Jan. 8, 2018
FOR SESSIONS WITH OUR CERTIFIED PRACTITIONERS: One-Hour Sessions can be done in-person, or at a distance. See our list of Certified Practitioners for a healer near you, and contact them for an appointment and fee information.  Our Practitioners are trained in using advanced energy healing techniques and Masters Graduates learn "Master Healer" energy techniques. Our energy healing methods have shown themselves to be profoundly effective for treating a broad range of chronic and acute conditions. (See Healing Stories)
"ONE LIGHT HEALING TOUCH has helped me to transform myself in profound ways; where 10 years of psychotherapy, and 18 years of TM had only scratched the surface." — S.A., Student
Hands-On Healing is an ancient art form that has been used worldwide for thousands of years. Today, there is a resurgence of interest in Hands-on Healing, along with the entire field of complementary care. The ONE LIGHT HEALING TOUCH School, founded in 1996, gets exceptional marks in the quality, depth and breadth of its comprehensive educational training and its adherence to the standards of caring, inherent in this ancient traditional healing art, making it a leader in the field.  Energy Healing has been found to dramatically increase the body's ability to heal itself including the reduction of pain and stress, increasing the speed of healing, and regulating blood-chemistry. It has been used effectively for treating numerous conditions, including: AIDS-related opportunistic diseases, asthma, arthritis, bronchitis, bone healing, cancer, cysts, emphysema, epilepsy, headaches, heart and lung conditions, high-blood pressure, infections, rashes, tumors, ulcers, wounds, as well as pre to post-surgical patient care.
PATIENT BENEFITS INCLUDE:
1) Pain relief – This sought-after result is often immediate.
2) Improved sense of well being and
 quality of life.
3) Reduced stress, and anxiety.
4) Balancing and strengthening the immune system.
5) Accelerated recovery from invasive or surgical procedures.
6) Increased personal growth and self-awareness.
7) Trauma release due to emotional or physical causes.
8) Aid in spiritual concerns: end-of-life issues.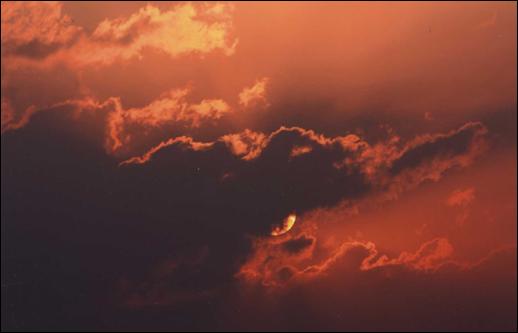 Sunset in Madaba, Jordan—Mt Nebo (where Moses died) – Robin Lavin©2010