CERTIFIED INSTRUCTORS: AMERICA
Ron Lavin,
MA, Founder & Director,  845-878-5165
ronlavinny@gmail.com
184 Todd Hill Rd., Lagrangeville, NY 12540
Ron is the Founder and Director of One Light Healing Touch™.  (
See About Ron for details) 
He has a private energy healing practice, where he does in-person and distance healing sessions.
(See link for Energy Healing sessions
.) He oversees the OLHT schools in the US and Germany, co-teaches the Masters and serves as guest lecturer in Penny Lavin's schools. Ron is a renowned spiritual healer and gifted psychic with over 35 years of experience. His background includes training at the Berkeley Psychic Institute, work with many contemporary metaphysical healers, teachers, and Shamans, in addition to following his own Spiritual Guidance since childhood.
OLHT1.com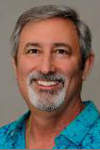 Penny Price Lavin,
Co-Director
, 
 845-878-5165
pennylavin@gmail.com
184 Todd Hill Rd., Lagrangeville, NY 12540
Sharon has worked as an Instructor since 2016.  She has had a private energy healing practice in Rhinebeck since 2008, where she also incorporates Bach Flower and Essential Oils. She has been a long-time student of Holistic Therapies in her home country of England. "I attended a workshop taught by Sharon and I was impressed by the caliber of the teaching and her professionalism and kindness." – Joanna Dupee
Julia Bryer  704-724-3842 
Julia has a private energy healing practice in Midway, Utah. She has been working with energy healing since 2011, and is also a yoga therapist and yoga festival producer.  freetobefree.com

Tereasa Tyson, LPN, 912-657-5093  harvesterofhealing@gmail.com
Glennville & Savannah, GA
Tereasa has a private healing practice in Glennville and Savannah, GA and she has been working with energy healing since 2015. She is also a licensed minister, and a hospice/death doula, where she uses energy healing for helping clients with end-of-life transition work.   Harvesterofhealing.com
Lyn McGuffey   lynmcguff@gmail.com
Charleston, SC

Lyn has a private healing practice where she weaves together One Light Healing Touch energy healing and sound work. She has been working with energy healing since 2012, and is also fluent in Spanish.  (She is currently working as a practitioner and her Instructor schedule is on hiatus)