ASSISTANTS PROGRAM: Develop deeper OLHT abilities and skills and learn to lead OLHT workshops.
Regular Assistants: Repeater rates + 10% discount. Assistants will help the Instructor as needed and help support the class students.
Teaching Assistants: Repeater rates +10% discount. Interview for acceptance.   Assistants will help the Instructor and class as needed. They may be invited to lead meditations and practices during Healer Support Groups and other OLHT events.
The Teaching Assistants will attend the one-day workshop, "the Presenter Training" where they will learn to deepen their clairvoyant abilities, to see and support students during various processes, and to offer coaching and feedback. They will learn to lead OLHT intro workshops, and be trained in the principles of leading groups; learn the 6 Positions and other Practices, and receive coaching regarding organizational and leadership skills. When an Assistant is ready, they will be authorized to lead their own OLHT Intro workshops, to their own circles of friends and clients. They will be required to pay 10% of their workshops to OLHT.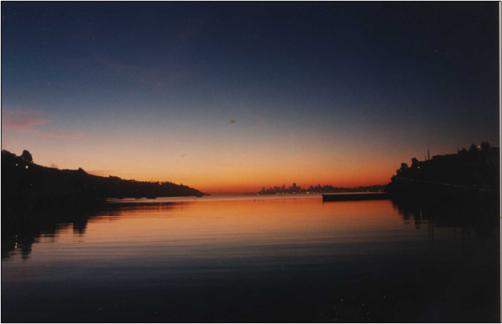 First Sunrise of 1999 San Francisco – Robin Lavin ©1999