ASSISTANTS PROGRAM: Develop deeper OLHT abilities and skills and learn to lead OLHT workshops.
Prerequisite: Interview for acceptance. Assistants who repeat the Basic Training once. Regular repeater rates are offered. This training will take place "in the classroom." Please contact your Instructor if this interests you!
Assistants will learn to deepen their clairvoyant abilities, to see and support students during various processes, and to offer coaching and feedback, while giving healing sessions, and will be taught to lead the Six Positions Meditation and other practices. Assistants may be invited to lead meditations and practices during Healer Support Groups and other OLHT events.
Leading "A DAY OF HEALING" Workshops: If assistants wish to learn to lead this workshop, they are required to repeat the Basic Training and have an interview for acceptance. After which, they will then assist in 2- 4  A DAY OF HEALING workshops, given by Penny and Ron Lavin (schedule and location permitting), or their local instructor. During this process they will be trained in the principles of leading groups; will be asked to lead a variety of exercises, and they will receive coaching regarding organizational and leadership skills. When an Assistant is ready, they will be authorized to lead their own A DAY OF HEALING workshops, and will be required to pay 10% of their  A DAY OF HEALING workshops to OLHT.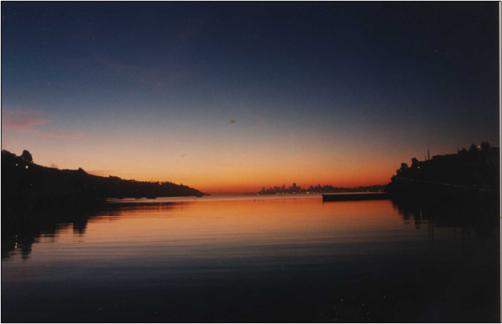 First Sunrise of 1999 San Francisco – Robin Lavin ©1999