ONE LIGHT HEALING TOUCH™
ONE LIGHT HEALING TOUCH™ was founded in 1996, by Ron Lavin, MA, a renowned healer and gifted psychic. He has participated in five landmark energy healing studies with the (NIH) and has been featured in the media internationally. It is an acclaimed International Energy Healing and Mystery School which offers Basic, Masters and Teacher-Training Programs and it is administered by Ron and Penny Lavin. The schools are located in the US and Germany.  Click- For Energy Healing Sessions  with Ron Lavin, MA.
Click – FOR ALL PAYMENTS for Sessions & Trainings with Ron or Penny Lavin.
Join Penny & Ron in 2023 for zoom or in-person workshops in March & April and the May Basic Training.  See details on the Calendar page. Please email Penny for a flyer. (pennylavin@gmail.com)
Click – For CALENDAR with all Locations/Trainings with US and German Instructors.
THR BASIC TRAINING teaches over 50 Holistic, Esoteric, Spiritual and Shamanic advanced Energy Healing Techniques and Self-Healing Practices for healing oneself and others. It is ideal for those seeking personal growth and all healthcare practitioners. Our School honors all spiritual traditions and serves the novice and advanced practitioner alike. The Training includes a range of unique, transformational techniques that helps us release long-held programming and subconscious energy patterns, that allow for profound change to occur. The Training helps increase our health, awareness, joy, creativity, intuition and other psychic abilities, deepens our spiritual connection, and helps us to fulfill our Purpose for Being. It awards a Certificate in Energy Healing and our graduates are highly respected as exceptional healers.  READ MORE.
"One Light Healing Touch has helped me to transform myself in profound ways; where 10 years of psychotherapy, and 18 years of TM had only scratched the surface." — S.A.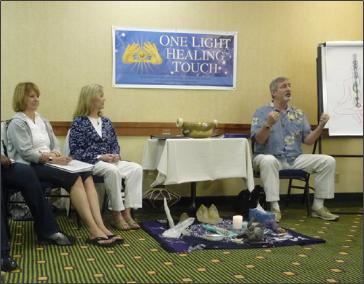 Join Ron Lavin in the self-healing practice of Running Energy™.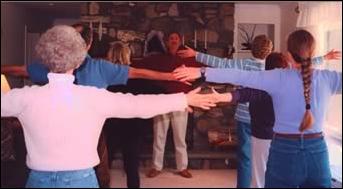 Six Positions: See Products: ONE LIGHT HEALING TOUCH Journeys #1.
Contact ONE LIGHT HEALING TOUCH™
RON LAVIN, MA., International Dir: Ronlavinny@gmail.com 
(845- 878–5165)  (For energy healing sessions)
184 Todd Hill Rd.  Lagrangeville, NY 12540
PENNY PRICE LAVIN, Co-Director: pennylavin@gmail.com (845-878-5165) (For schools, workshops and private sessions)
THE BOOK: THE HEALING FIELD: Exceptional Healing Practices To Change Your Life
by Penny Price Lavin. It features Ron Lavin, Bruce Lipton and many more. Penny's book is based on her award-winning documentary, The Healing Field: Exploring Energy & Consciousness.  See Products.   See book trailer below.