PRACTITIONER TRAINING:
Pre-requisite: Graduate of the Basic Training Course. This is offered some months after students complete the Basic Training to give students an opportunity to practice the work. Interested graduates should contact Penny.
This Training awards a Certified Practitioner Certificate from ONE LIGHT HEALING TOUCH. This Training provides:
Advanced tools for giving energy sessions and focuses on the process of seeing, knowing, and understanding the subtle energetics and telltale signs of a client's core issues
Ways of sharing these issues and symptoms with the client, as well as strategies for choosing the best combinations of healing techniques and practices, for immediate application, for follow-ups or for a series of sessions.
Skills of discernment; how to determine whether to accept a client, how to conduct a telephone interview, keys to booking clients, preparing for a client's arrival, conducting a session, follow-up sessions, post-session clean-outs, client follow-up communication procedures, confirming a client's future sessions and a complete presentation of all the important, necessary and supportive material to conduct top tier sessions.
When a client contacts an ONE LIGHT HEALING TOUCH Certified Practitioner, we sincerely trust and expect that they will experience an empowering, in-depth and a top-tier energy reading and healing, by a well trained healing professional. 
"Penny Lavin's Practitioner's Training was a beautiful balance of intuitive awareness and practical tools. Penny is a wonderful teacher who presents information clearly and concisely. What I loved most about this workshop is that Penny models her love and passion for One Light Healing Touch, along with her deep compassion to facilitate healing for her students and her clients! I highly recommend Penny's workshops." – M.K. Albany, NY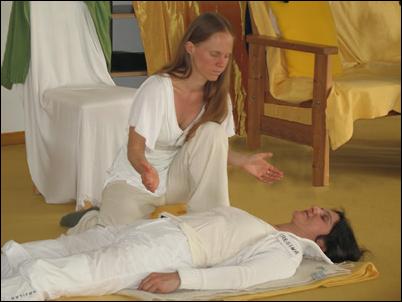 Instructor Susanna Bousset:
Healing