BASIC TRAINING – Learn tools to heal, rejuvenate and transform your life.
This training is ideal for those who desire deep healing – body, mind & spirit, and for those who want to learn to become skilled energy practitioners. It will also help increase your intuition, psychic abilities, creativity, vitality, health and joy. Open to your Higher-Self and higher levels of spiritual awareness. Release old programming, pain and disruptive energies. Become more grounded, focused, empowered, loving, and alive. The training serves the novice and advanced energy practitioner alike and honors all spiritual traditions.
See CALENDAR-LOCATIONS for all locations in the US and Germany. The 2024 Basic Trainings with Penny Lavin meets: Winter: Jan. 20-21; Feb 23-25; March 8-10 April 12-14; May 17-19;  Summer: June 7-9, July 12-14, Aug. 9-11, Sept. 13-15, Oct.11-13, Nov. 8-10
"When we align with Source, we begin to function from a place of infinite peace, love, courage and boundless energy, thus contributing to the upliftment of humanity, and the fulfillment of the world." – Ron Lavin, MA
This training is presented in various sections, depending on the location and the Instructor's needs. It offers invaluable tools for everyone in the holistic arena and all those seeking personal growth and self-healing. We take a comprehensive, multi-leveled, heart-centered and grounded approach towards health and healing. We work with a range of advanced Esoteric, Shamanic, Holistic hands-on healing techniques, self-healing practices, and Sacred Initiations into Higher states of consciousness, to heal ourselves and others.
Graduates receive a Certificate of Completion
This includes a manual, or handouts, and six ONE LIGHT HEALING TOUCH Journey's CDs/MP3s and a Certificate of Completion.
Tuition: (14-18 days) The full 18-Day Program is $3,300 minus offered discounts. The schedule is dependent on the Instructor's needs. It is generally taught as one 3-day weekend/ month for six months. Lunch and accommodations are not included. Courses are via Zoom and in-person. Repeaters: 40% off for 1st time repeaters: 50% off for 2nd time repeaters.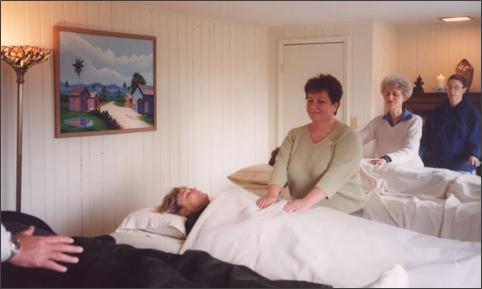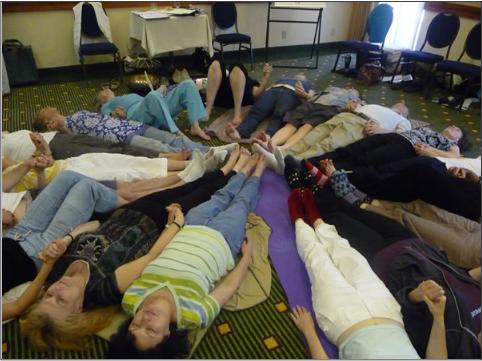 THE TRAINING INCLUDES:
1. TEACHINGS ON THE NATURE OF ENERGY:  A thorough presentation of the principles, laws and sacred uses of energy.
2. PREPARING AND CLEANSING THE HEALER
– Grounding: Many of our spiritual issues are caused by dissociation from the body.
– Clearing the Field: Cleansing and securing our auric field is essential in avoiding the imbalances caused by holding onto the energy of clients and other people.
– Eliminating Obsolete Programming: Releasing our emotional blockages is key to all personal growth and especially in healing work.
– Strengthening Our Connection to Source: Accessing Source teaches us how to live, how to know our purpose for being, and how to find our place in the world and is vital to all healing work.
3.  SELF-HEALING PRACTICES
Thirty Self–Healing Practices including: Meditation, Visualization, Sound work, Breath work, Movement, Sacred Ceremony, and a range of Shamanic and Prana-Yama Breath Techniques, and much more.
4. ENERGY HEALING TECHNIQUES TO HEAL YOURSELF AND OTHERS
Twenty-five Advanced Healing Techniques including: Archangelic, Chakra, Color, Heart, Magnetic, Past–Life, Radiant, Male and Female, Distance Healing Techniques and much more.
5. THE NINE POINT PROTOCOL  A unique teaching created by Ron Lavin, on how to work with another soul during a healing, in an ethical, elegant, healing and empowering manner.

TESTIMONIALS FOR THE BASIC TRAINING – Click to read more Testimonials 
"I so enjoyed taking the Basic training. When I returned home to my therapeutic yoga private-practice, I found it was so easy to seamlessly incorporate the One Light Healing Touch practices with my work. My clients are loving it!" – Julia B., March 2018, Utah
"I love it! I have had great success with my clients and weaving in the new things I have learned from the Basic Training." – Fe M.,  March 2018, Los Angeles
"Words can't express the depth of my gratitude for the Basic Training.  The school enabled my soul's journey to truly heal and move forward."- Pamela Y, Nov. 2016, Westchester, NY
"This is one of the most transformational and life-changing trainings, I've ever taken in my life."- Tereasa T.- Feb, 2019, GA.